news Abouth Stephen 24/5-2005
First Family Entertainment, the pantomime production company launched in January by Clear Channel Entertainment and the Ambassador Theatre Group, has announced that its inaugural season of shows will feature stars including Susan Hampshire, Kym Marsh, Richard Wilson, Twiggy, Simon Callow, Jonathan Wilkes and Caprice.

From December, the joint venture - formed by Howard Panter for ATG and David Ian for CCE, with producer Kevin Wood as chief executive - will stage pantomimes at eight venues across the UK.

Commenting on the season launch, Panter, managing director of ATG, said: "First Family Entertainment is a brand new pioneering and exciting partnership between CCE and ATG, which will ensure that each show offers the very best in traditional, professional, top-quality family entertainment. We are delighted with our inaugural line up of performers and productions, with several of the principal actors, including Richard Wilson, Susan Hampshire, Simon Callow, Jonathan Wilkes, John Barrowman, Stephen Gately, John Rhys-Davies and Caprice, making their pantomime debut this year."

Featuring the traditional pantomimes Jack and the Beanstalk, Cinderella, Snow White, Aladdin and Mother Goose performed at venues in Brighton, Bromley, Glasgow, Milton Keynes, Richmond, Stoke, Wimbledon and Woking, the season will also feature regular pantomime performers Bobby Davro and Christopher Biggins, as well as singers Stephen Gately and Toyah Wilcox, and TV stars Patsy Kensit, Simon Shepherd, Shaun Williamson, Henry Luxemburg and Eric Potts.

Twiggy, who will be appearing at the Theatre Royal Brighton alongside Simon Shepherd, commented: "Pantomime is such a great British institution and I am really looking forward to playing the Fairy in Jack and the Beanstalk. I have always loved pantomime and what it represents, it is fun and light-hearted entertainment that brings all the family together and it is often the beginning of a child's theatrical experiences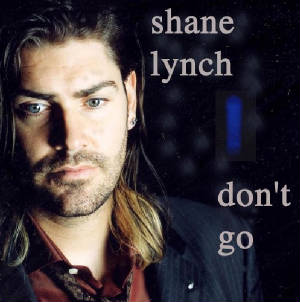 Dont forget to buy Shanes new singel
news abouth Keith
Shanes singel is out 23/5
Gareth Gates to join Boyzone?
Sunday, February 20 2005, 13:15 GMT -- by Neil Wilkes
Pop Idol singer Gareth Gates has been rumoured as an unlikely replacement for Ronan Keating in Boyzone.

The group are apparently planning a comeback when Keith Duffy leaves Coronation Street later this year. Their former frontman won't be joining them, however, as he's instead pursuing a successful solo career.

"There's always been one major sticking point in getting the lads back together and that was Ronan," a source told the Daily Star. "He refused point blank to join the band again. But Gareth has the right look and voice and the boys really rate him."

Gareth, 20, has been absent from the music scene since his second album flopped last year.
Norton to host BBC 'Faking It'-style show
Saturday, February 19 2005, 14:23 GMT -- by Daniel Kilkelly
http://build.tripod.lycos.com/trellix/sitebuilder/f_edit_page.html

Graham Norton is to host a Faking It-style show involving celebrities for the BBC.

The show, Graham Norton's Variety Pack, will see stars from different areas of the entertainment industry swapping careers, and being judged by experts on their performance.

Celebrities who have agreed to appear include US comedienne Roseanne Barr, former Boyzone star Stephen Gately, magician Paul Daniels, and ex-Spice Girl Melanie C.

The Mirror claims that the show will air initially as a one-off, with a full series being commissioned depending on its success.

Norton's second project with the BBC, Strictly Dance Fever, will also air later this year.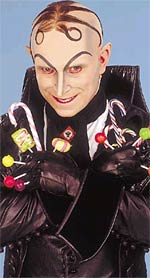 News Abouth Keith :
Keith
film & tv
tv news
Tuesday, 1st February 2005
Corrie's Keith Duffy heads west
Keith Duffy

CORONATION STREET star Keith Duffy is quitting the soap to aim for stardom in Hollywood.

The former Boyzone singer, who plays Rovers Return barman Ciaran McCarthy, will leave Weatherfield in September when his contract runs out.

But Granada bosses have yet to decide his exit storyline – or whether the character of the Irish charmer will be killed off.

A Corrie spokeswoman said Keith's departure was a "mutual decision".

"I'm grateful for the opportunities I've been given by Coronation Street," said Keith. "I've learned a huge amount and been given the chance to work with some fantastic people."

Keith, 30, added: "I'm looking forward to spending more time with my family, who have been incredibly supportive during my two-and-a-half years working in Manchester."

Wife Lisa, 33, daughter Mia, four, and son Jordan, nine, have been unable to relocate to the city as Mia is autistic and attends a special school in Dublin.

Now Keith is looking forward to working in Ireland and trying for film parts in Hollywood. "I'm very excited about the future and can't wait to get my teeth into some of the roles I've been offered."

He was forced to take a break from the Street after tearing the cruciate ligament in his leg while dancing an Irish jig in front of cast members late last year and undergoing an operation in hospital.

A former Celebrity Big Brother contestant, Keith proved popular with millions of Street fans. Producer Tony Wood said: "Keith has been an asset to the show and will be missed by everyone who's worked with him.

"There have been various discussions about the future of his character over the past few months and, after talking with Keith, we decided that Ciaran McCarthy had run his course in the show."



Keith Duffy to leave Coronations Street
31/01/2005 - 18:26:50

Coronation Street's Keith Duffy is leaving the soap, it was announced today.

The Irish former Boyzone star has played Ciaran McCarthy for two-and-a-half years.

The decision to write Ciaran out of the show is a mutual one, he said.

"I talked with the producer and we both felt that the character of Ciaran had run its course and at the same time I was being offered new projects in Ireland.

"I will be sad to say goodbye to the great friends that I have made on the cast and crew but am looking forward to spending more time with my family who have been incredibly supportive during my two-and-a-half years working in Manchester," Duffy said.

"I am very excited about the future and can't wait to get my teeth into some of the roles I have been offered."

During his time on the show the 30-year-old actor has spent Monday to Friday in Manchester before returning home to his wife Lisa and children Jordan, eight, and Mia, four, in Dublin.

He recently turned down a part opposite Kerry Katona in Irish film Showbands because of his Corrie commitments.

He will remain in the show until autumn and Corrie's scriptwriters are working on a number of possible exit storylines.

Duffy joined the soap in 2002 as Irish charmer Ciaran and has had affairs with a string of women during his time in Weatherfield.

He was jilted at the altar by Sunita (Shobna Gulati), bedded Shelley's mum Bev (Susie Blake) and most recently had a fling with Tracy (Kate Barlow).

Coronation Street producer Tony Wood said: "Keith has been an asset to the show and will be missed by everyone who has worked with him.

"There have been various discussions about the future of his character over the past few months and after talking to Keith we decided that Ciaran McCarthy has run his course in the show. Keith will leave at the end of his current contract in the autumn."

Belfast Telegraph Home > News

Holiday World is streets ahead

By Heather Simpson

21 January 2005

Coronation Street star Keith Duffy flew into Belfast this morning to open the Belfast Telegraph Holiday World Exhibition.

The 30-year-old actor, who stars as cheeky barman Ciaran McCarthy on Britain's most famous street, arrived at the King's Hall to launch the popular event.

The former Boyzone star was drafted in at the last minute after co-star Simon Gregson, who plays cabbie boss Steve McDonald could not attend.

"I am really looking forward to it, the people of Belfast have always been really good to me for some reason," he told the Belfast Telegraph today.

"But I was only second choice."

Keith has been away from our screens following a knee injury but is set to return to the street in the next few months.

He said: "I have been off for two and a half months after I had a knee operation.

"I started filming two weeks ago, but at the moment I'm just pulling pints."

But Keith ruled out swapping soap stardom for a return to his pop career.

He said: "I don't think I will be returning to Boyzone, I was a really bad dancer."
By Maureen Coleman

19 January 2005

Coronation Street star Keith Duffy will be checking out the latest bargains on offer when he opens this year's Belfast Telegraph Holidayworld 2005.

The former Boyzone member will be in the city on Friday to launch the massive exhibition at the King's Hall.

Keith, who recently returned from a holiday in Spain with his family, will be hoping to pick up some tips on the best destinations for 2005 following a busy year on the Street.

The exhibition will run from Friday until Sunday and will incorporate the ever-growing Camping, Caravanning and Outdoors Show again.

Show organiser Edmund Hourican said that Holidayworld was delighted to welcome the Save the Children charity to the show to collect money for the tsunami appeal.

He said: "They have confirmed they will be on the ground within the very apt setting of Belfast Telegraph Holidayworld to help raise much-needed funds to go towards helping those who have been affected by this terrible tragedy."

A new attraction this year will be the first visit by the Bluecoats and the gang from Pontin's.

Among their varied programme will be scenes from Beauty and the Beast, Chicago, Grease and Blues Brothers. Florrie the Fox, Florence the Ostrich, Zena the Zebra and Captain Croc are some of the characters who will also be performing and adding to the fun.

Magic, games and dance lessons also feature as the Pontin's pre-show entertainment.

For the more adventurous among us there will also be a Rolling Rock Mobile Climbing Tower set within the area of the Camping, Caravanning and Outdoors show, courtesy of the Kingdoms of Down.

Belfast Telegraph Holidayworld will run from 1pm to 8pm on Friday, and from 11am to 5.30pm on Saturday and Sunday. Admission is £4 for adults, £3 for senior citizens and £2 for students.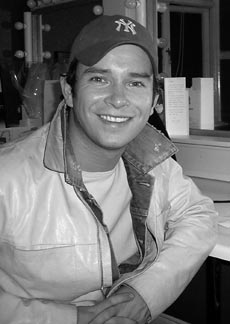 Caught in the act

Nick Awde

Currently starring in Chitty Chitty Bang Bang, pop star Stephen Gately has relished the chance to flex his performing muscles in a different environment. He tells Nick Awde about the move into musical theatre

Is there life after uber boy band Boyzone? Certainly former member Stephen Gately is proof there is, if his successful move into the world of West End musicals is anything to go by. After a well-received run in the title role in Joseph and the Technicolor Dreamcoat, he then made the move to the cast of another classic musical, Chitty Chitty Bang Bang.

As the sinister Child Catcher, however, Gately admits that many of his fans must have felt that it was an unexpected choice of role.

"But I love doing it - it shows that I can be someone completely different rather than just 'the cute one from Boyzone'. It's a great way to break free from all that."

Certainly in his make-up he is totally unrecognisable.

"Well that's good," he laughs. "I look different now from what's on the show poster - they have made changes to the make-up since then. We've kept the used noses to give away in a competition on my website."

The hard work Gately put into his previous role as Joseph helped him immensely in making the transition to the stage.

"Singing in a musical is not the same as singing in a pop group. You have to be able to sustain your voice and to know how to do that every night. In Joseph I had nine shows a week - three on a Saturday. In the music industry when you are recording a vocal you can stop and start whenever you want."

When he knew he was going to be Joseph, Gately immediately decided to go for voice training.

"Teaching really helps to project and protect your voice. With Joseph in particular, you're always onstage singing."

That's not to say that a pop star's life is always an easy one, particularly when you're on the road touring.

"Being in three countries in the one day can be quite tough while you're constantly doing interviews and PAs in between the singing. But even then the discipline isn't the same as doing a musical.

"Though the Child Catcher isn't such a big role or heavily featured, I am the only person who gets to be on the stage by themselves, so I have to hold an audience - and it is the audience that really helps. The more people booing, the better!"

Perhaps after the whirl of a pop star's life he gets bored with doing the same thing night after night?

"But it's not the same every night. It is always different. Some days are good and some days are bad. Some days I go onstage and think 'Oh God, what's my next line?'."

One way or another, Gately was always destined to go into singing and dancing. Dancing from the age of 12 in competitions in Ireland, he was always hugely self-driven.

"Nobody ever pushed me. I never went to an acting school, such as Sylvia Young's, but I did spend a couple of months one summer in a similar sort of place for people of all ages. About the same time, when I was 14 or 15 years old, I saw a play by a Dublin drama group called Walk the Talk, based in Coolock. I ended up joining them and I was the youngest person in the group."

Are there any musical roles that he has really hankered over?

"Lord of the Rings. As soon as I heard it was going to made into a musical, I thought, 'I'd love to do that'. It would be wonderful, too, if the witches of Oz musical Wicked transferred from Broadway and if Moulin Rouge ever comes to the stage - what a show that would be to be part of."

It makes you wonder how he finds time for his solo pop career, a subject Gately is disarmingly sanguine about.

"Though I would like to do more stage, at the moment I am also writing songs here in the dressing room for a new album. Or maybe I might do a show album of some of my favourite songs from musicals. Who knows? There is still interest there and I certainly want to have an album's worth written by the time I have finished this run."

The Palladium dressing room must be quite an inspirational place to write an album.

"It's great, although it can be a touch distracting with Chitty Chitty Bang Bang being sung over the tannoy when you are trying to compose."

www.thestage.co.uk/featur...e.php/5433
Shane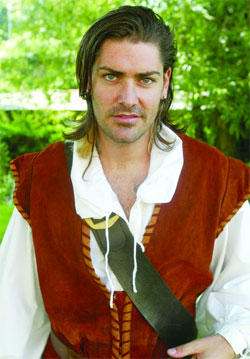 www.bucksfreepress.co.uk/features/newsfeatures/display.var.552398.0.shane_id_love_boyzone_to_do_one_last_gig.php

Shane: I'd love Boyzone to do one last gig

In panto: Shane Lynch

By Michelle Fleming

Singer Shane Lynch, who is in panto in High Wycombe, tells Michelle Fleming why he'd love his old band to have an encore.

SHANE Lynch feels guilty. But Boyzone fans may be set to benefit it seems. The twinkly blue-eyed Irishman confesses: "I believe that we cheated the Boyzone fans when we did not get back together like we said we would. I'd love to do a concert for charity to say farewell to those people who were really dedicated to Boyzone as a way of saying thank you. I feel like we owe it to them."

The band split in 2001 after Ronan Keating pursued a solo career.

Shane insists he is not angry any longer but merely intent on making it up to the fans.

He continues: "We said to the fans we were going to have a break in 2000 and when the time came to come back together in 2001 it was only to find a certain man went off and did his own solo album and then decided to do another one.

"I did have a bit of a thing with Ronan as I was angry about it. Sometimes there are personality clashes and sometimes the truth can hurt.

"I said sorry to Ronan and said it was a bad time in my life. But out of all of us there are still four of us who want to tour. I took part in a television show called The Games and all the boys came down and it was the first time we had been together for five years.

"They are four people who I have travelled and spent a lot of time with and you are going to bond with some more than others, that's life really."

Boyzone rocketed into the charts in 1993 and sold an estimated five million copies of their first three albums.

Shane was still in his teens at the time.

He has no regrets about the decision to take the break from it all when they did and says it did him a lot of good.

He says: "From 1998/99, I spent so many years travelling the road with just a television for company and suitcases and hotel rooms, going out and doing concerts.

"Don't get me wrong, it is an amazing life but we didn't ever have a break.

"You sort of get to the stage where you have enough. We had enough of just seeing each other all the time and we missed family and friends."

These days, refreshed from the break, he still spends a lot of time in his studio, despite the absence of his old comrades.

Boyzone fans should be warned though his latest music is a far cry from the feel-good musical romps that had teenage girls in a tizz.

He says: "If you are into hip hop then you'd like it.

"It's kind of urban pop with a lot of Irish influences.

"There's a lot of Irish instruments in my music and I deliver in the spoken word.

"It's quite bold but I think, what's the point in following suit. You can't do what everyone else is doing. I'm not into what the critics say to be honest I do what I do and that's it. I'll have two albums done by February."

Shane's muscular body is covered with tattoos of all shapes, sizes and colours.

Reminiscent of the film Memento, Shane gets a tattoo as a way of marking special events or times in his life.

"I have 40 hours of tattooing and they all mean a lot for me," he smiles.

"I sort of look at them and remember what I was going through at that time in my life."

His most recent tattoo is that of the day when he was baptised as a born-again Christian.

"Of course when you are young, like many people, you do what you want to do and I did not make for a very healthy life, I was in a bit of trouble and God, well he helped me out I never looked back," reveals Shane, adding with a chuckle: "Though I must admit I still like a pint of Guinness."

Whatever Shane's dreams of getting The Boys back together, fans will be delighted to learn that they need not have to wait too long to see Shane up close and personal.

He plays The Prince for his pantomime debut in Snow White and the Seven Dwarfs at the Wycombe Swan, hot on the heels of his stint fronting Channel Four's The Games, where he indulged his life-long love of motorcars.

"It's great fun doing the panto Anita and the rest of the crew are so much fun to work with.

"Of course I'm really looking forward to seeing some of my old fans again."

Snow White and the Seven Dwarfs is at the Wycombe Swan, from December 10 to January 16.

Tickets: 01494 512000
TELLY heart-throb Keith Duffy dislocated his knee — doing an Irish jig in front of other Corrie cast members.

The former Boyzone hunk, who plays barman Ciaran McCarthy, was left screaming in agony.

Last night the 30-year-old revealed he may need surgery on his right knee, which popped out during a break in filming wedding scenes for a special Christmas Day episode.

Distraught Keith said: "I'm in absolute agony and I may need an operation.

"I'm gutted because I was supposed to be turning on the Christmas lights in Reading this Saturday, but there's no way I can be there. The injury is really quite serious."

Brave Keith hobbled back to work yesterday after popping his knee back into place — but bosses sent him home.

A show source said: "The accident was very painful.

"The other Corrie actors were stunned and tried to comfort him until the medics arrived.

"A lot of the scenes have had to be re-scheduled."

Keith aggravated an injury he picked up during a charity football match two years ago.

His latest accident happened on location as he took part in the filming of butcher Ashley Peacock's wedding to nanny Claire Casey (Julia Haworth).

She ends up sprinting to marry Ashley (Steven Arnold) after her wedding car breaks down.

A Coronation Street spokesman said: "Keith is at home recovering and we don't know how long he'll be off. We'll see how he is next week."

Fellow Corrie star Bradley Walsh, who saw Keith's accident, will switch on the Reading Christmas lights today.

The sun.

story and pic

The Sun
Ireland on_line

Duffy rules out Boyzone without Keating


02/11/2004 - 18:17:45

Keith Duffy has dismissed talk of a Boyzone reunion, unless Ronan Keating agrees to be involved.

The Father and Son singer, who now stars in British TV soap Coronation Street, refuses to regroup with the boyband unless all five members return.

Keating has previously stated his intention to remain a solo singer.

Duffy says: "If I was going to get back with Boyzone I'd like to do it with Boyzone. And that means the four guys I toured with for eight years. It wouldn't be the same without each individual member."

However, Boyzone manager Louis Walsh recently pledged a reunion could happen without Keating. He said: "We can do it with four if we have to. There were only four Beatles and they did ok."


Keith Duffy: Ronan Keating Must Be In Re-Union
November 2, 2004, 4:57:05

femalefirst.co.uk
DUFFY RULES OUT BOYZONE WITHOUT KEATING

KEITH DUFFY has dismissed talk of a BOYZONE reunion, unless RONAN KEATING agrees to be involved.

The FATHER AND SON singer, who now stars in British TV soap CORONATION STREET, refuses to regroup with the Irish boyband unless all five members return.
Keating has previously stated his intention to remain a solo singer.

Duffy says, "If I was going to get back with Boyzone I'd like to do it with Boyzone. And that means the four guys I toured with for eight years. It wouldn't be the same without each individual member."
My Best Congratulation is going to
Mikey and Karen...
Mikey will been in the tv
15/8-2004...
1/6-2002 "Dear all, as most of you know I have been unwell of late. Last year, after an exhaustive period of promoting both Boyzone and my own projects, I finally collapsed and felt completely burned out. I truly regret that this occurred right when the tour and>the album were set to be launched. "That said, I doubt I could have even made it to the first night of the tour. I've been out for quite a while and I appreciate the great patience my great fans have shown. "I cannot guarantee that I will be fit enough to do all of the regular promotion that would normally go with the release of a new single but please know I am extremely grateful for all your supportand love." He signs off: "Love, Mikey."(Thank you for telling us abouth the letter Lena)
Mikey
26/6-2004 Band member Mikey lives near Keith. 'He's building a studio. He's fascinated by music and was never given the opportunity to write songs in Boyzone, but he will prove himself.' oh good and hear something abouth Mikey again....